Martin Leiderman
We reflect on H.P. Blavatsky's classic text based on the idea of the spiritual Path, considering passages from all three Fragments and making a Whole of them. The main point is to see ourselves as the Path, and on the Path, at the same time. We trek alone, but with karmic-social responsibilities to fellow travellers and to Nature. A comprehensive understanding of, and meditation on, the Path leads to a better realization of who we are, where we are in our journey, and of the barriers and obstacles we face (internal and external). It also shows how conscious or unconscious karmic choices we make influence the life that leads to the goal. The important relation between the end game of The Secret Doctrine, and the Secret Path in The Voice of the Silence, will be addressed.
Price: $25
Number of Videos: 4
Total Length: 7 hours, 56 minutes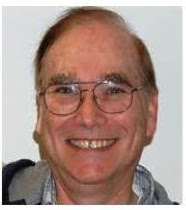 Martin Liederman, a retired industrial engineer, is a Life Member of the Theosophical Society in America, as well as a national and international lecturer in Spanish and English. Recently, he has facilitated studies at Blavatsky House – The Hague, ITC – Naarden, in Spain, Mexico, Costa Rica, and at Krotona School. In addition to studies in Theosophy, particularly in The Secret Doctrine, The Mahatma Letters, and The Voice of the Silence, Martin's interests include ancient Egypt, Plato and the Neoplatonists, Hermetic literature, Alchemy and comparative symbology. Along with his wife, Susan, Martin has hosted the West Los Angeles Theosophical Study Group at their home for over 20 years. He also serves on the Board of Directors of the Krotona Institute of Theosophy.
http://krotonainstitute.nfshost.com/wp-content/uploads/2017/03/logocolor.png
0
0
Richard Ellwood
http://krotonainstitute.nfshost.com/wp-content/uploads/2017/03/logocolor.png
Richard Ellwood
2020-08-29 12:32:40
2020-12-15 14:38:39
An Integrated Approach to The Voice of the Silence