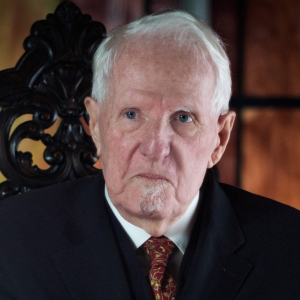 Stephan Hoeller
Weekend Seminar
January 22 – 24
Friday 7:30 – 9 pm, Saturday 10 – noon, 2 – 4 pm, Sunday 10 – noon PST
With the recent publication of Jung's Black Books, a new disclosure of Jung's visions and mystical insights has become available. Dr. Stephan Hoeller was the author of the first eleven lectures explaining the Red Book. At this time we will compare the message of the Red Book and the Black Books, interpreting the content of both.
Single session $15 Series $50
Stephan Hoeller, PhD, has been a member of the Theosophical Society for over 50 years. He has taught esoteric subjects internationally and has authored books on CG Jung, Gnosticism, Kabbalah, and kindred subjects. His teachings on Jung's Red Book are well known among students of Jung's work throughout the world. Dr Hoeller is also a Bishop of the Ecclesia Gnostica, a church of Gnostic descent and tradition, and continues to lead a Gnostic parish in Los Angeles.
/wp-content/uploads/2017/03/logocolor.png
0
0
Richard Ellwood
/wp-content/uploads/2017/03/logocolor.png
Richard Ellwood
2021-01-14 16:49:34
2021-01-14 16:55:49
Black Books and Red Book: C.G. Jung the Visionary