Ravi Ravindra
Three-Week Seminar, Twice Weekly
10 – 11:30 am PDT
Tuesdays, March 16, 23, 31
Thursdays, March 18, 25, April 1
All that lives will die, and we wonder what happens after death. Our attitude toward death and dying has a direct impact on our living. According to yaksha, a celestial spirit, in the Mahabharata, the greatest mystery in the world is that we humans see creatures dying all around us but none of us believes that I too will die. We will explore the understanding of death and what happens after death as perceived and articulated in three major religious traditions – Hinduism, Buddhism, and Christianity – also in some Theosophical literature. Our attitude about death is very much influenced by our understanding of what the real "I" is, and what is the relationship between "I" and 'me', the usual body-mind. What does it mean to die consciously, as implied in the Sufi saying also written above the entrance on St. Paul's Monastery on Mount Athos?
If you die before you die
You will not die when you die.
We will consider how a conscious awareness of death can actually enhance the quality of our daily living. If time allows, we will also look at the available scientific data dealing with reincarnation, near-death experiences and the shifts in attitudes of people nearing death.
Single Session $15 Series $80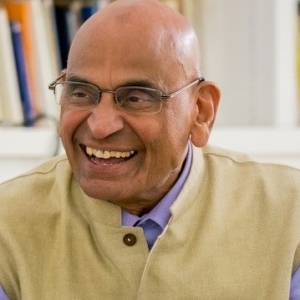 Ravi Ravindra PhD is professor emeritus at Dalhousie University, Halifax, Canada, where he taught in the departments of physics, philosophy, and comparative religion. He has authored many essays and academic papers in these areas and several books, including Pilgrim Soul, The Gospel of John in Light of Indian Mysticism, Science and the Sacred, The Wisdom of Patanjali's Yoga Sutras, and The Bhagavad Gita: A Guide to Navigating the Battle of Life. Ravi has also taught internationally for the Theosophical Society during his membership of many years.
/wp-content/uploads/2017/03/logocolor.png
0
0
Richard Ellwood
/wp-content/uploads/2017/03/logocolor.png
Richard Ellwood
2021-01-17 12:15:32
2021-03-17 20:16:26
Understanding Death & After